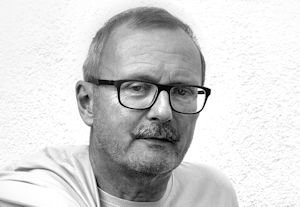 After having finished my first professional career actively I am now running my own business as a photographer. My domain is travel photography. I prefer the attraction of the unknown as a best motivation to take pictures. I am more an observer rather than a director who stage-manages a scene to take it by camera. However, I also try to work in other photographic areas as you might realize by strolling on my website.
I am mostly focussed on available light photography and thus as much as possible avoid the use of flash and photo lamps due to their negative impact on the ambiance.
To me the more creative way is to develop a picture from RAW data to a finally designed one. The latter is only being used for experimental work in a studio.
Each picture is being developped individually as it is being regarded independently. This might lead to the impression of different styles but there is just a variety in my way to create.